A simple and secure mount
For use in all circumstances
Easy to use, attach and detach your smartphone in a single movement thanks to its powerful magnetic system.
Sorry, your browser does not support this video. Sorry, your browser does not support this video.
A secure mount
Our magnetic support holds your smartphone perfectly, no matter what the shocks, pavements, sidewalks, and no matter the weight or size of your smartphone
To prove its resistance, we had fun testing its resistance in mountain bike, BMX and even in motorcycle, on circuit, up to 240km/h.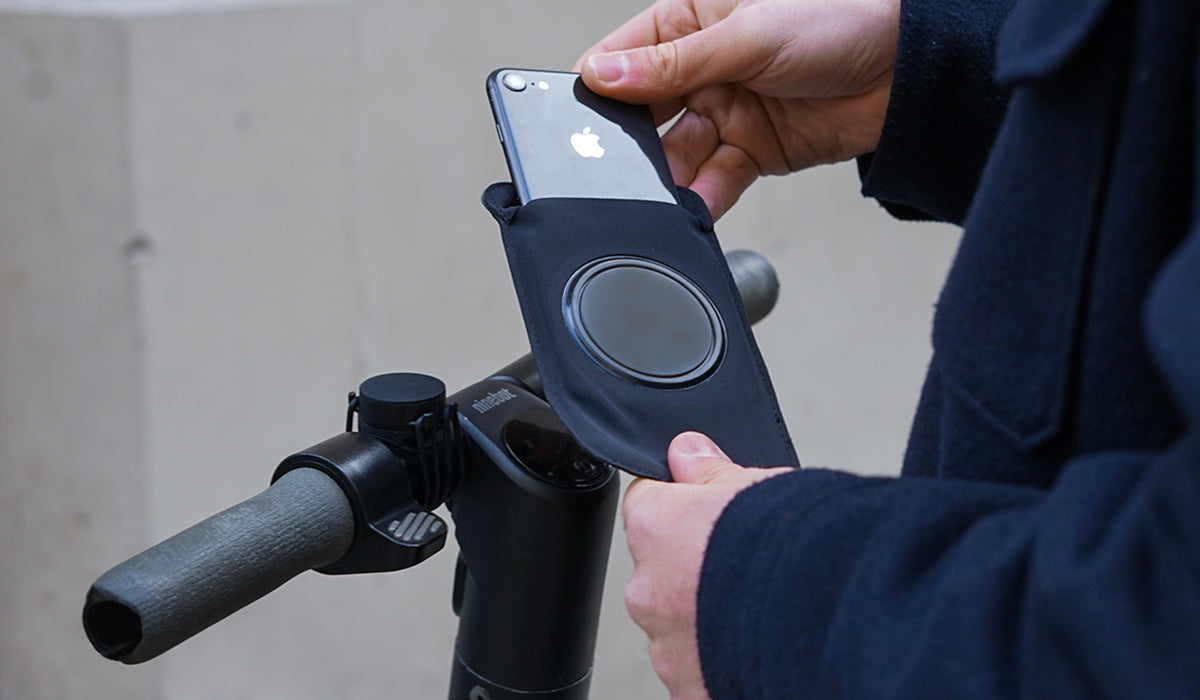 Compatible smartphone and scooter
Our magnetic mount was designed to attach your smartphone to all types of scooters in an instant thanks to its simple mounting.
Also compatible with all the smartphones on the market, it allows you to follow your GPS, use your applications or pick up the phone in a single gesture.
360° positioning
Thanks to our smartphone support removable 360° around the handlebars, position your smartphone the way you want (Portrait or landscape)

Discreet the smartphone support has been designed taking into account the stability and safety of your smartphone without damaging your scooter.
Quick and easy to assemble
With a simple silicone clip, install your support without tools in a few seconds on the vast majority of scooter handlebars.

Tap and declap your smartphone in a single gesture while keeping the functionality of your smartphone thanks to our magnetic touch and rainproof sleeve .
E-scooter smartphone mount
Prix habituel
Prix soldé
€29,95 EUR
Price per unit
per
Sale
Out of print
View all details