Sorry, your browser does not support this video.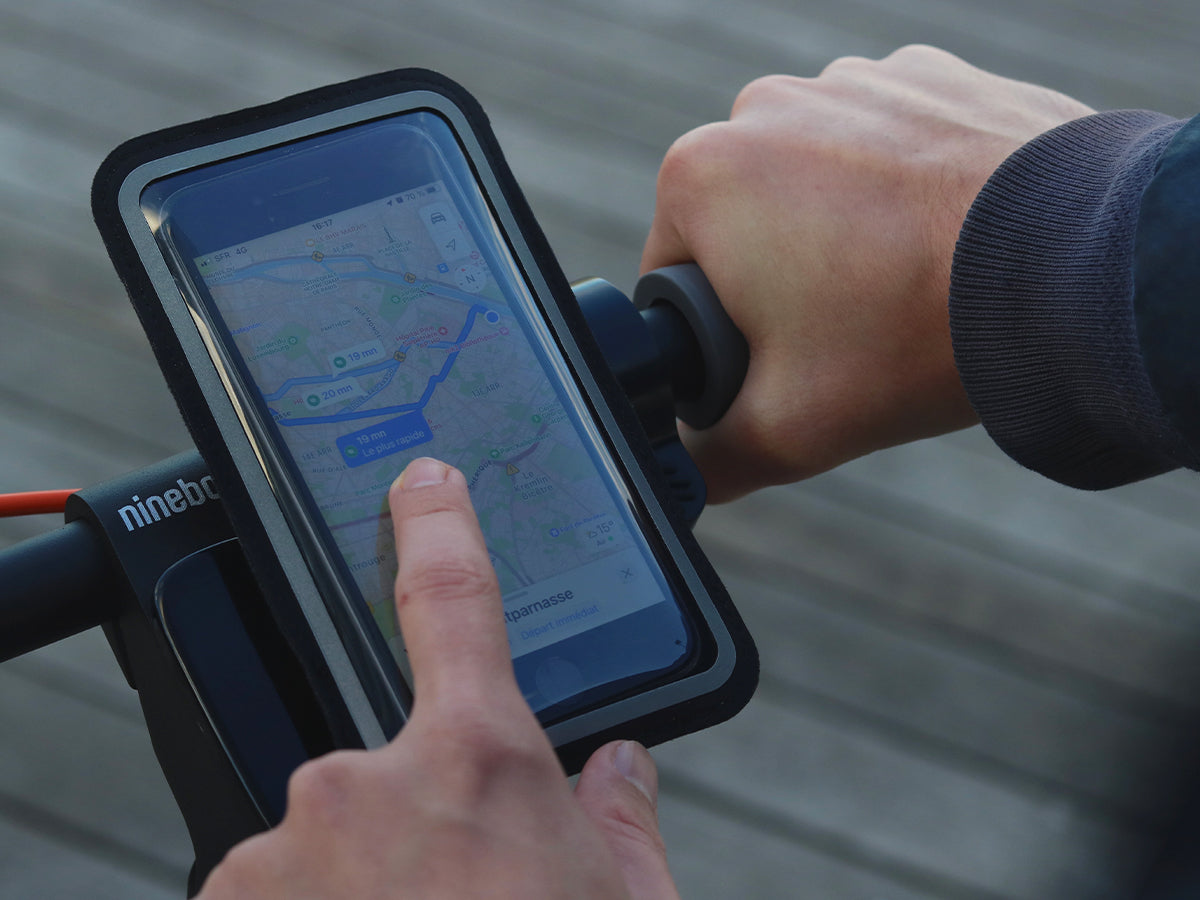 Easy to use
Our magnetic mount holds your smartphone perfectly regardless of the shocks, sidewalks, sidewalks and whatever the weight or size of your smartphone.
The mount has been designed to attach your smartphone to all types of scooters in an instant thanks to its simple mounting.
Also compatible with all the smartphones on the market, it allows you to track your GPS, use your applications or answer in a single gesture.
360° positioning
Thanks to our smartphone mount around the handle, entertain yourself or offer the visability of smartphone to your children to amuse them.

Discreet the support of smartphone was designed taking into account the stability and safety of your smartphone without damaging your stroller.
POWERFUL MAGNETS
A magnet that holds strong
MOUNTAIN BIKE
INOFFENSIVE
We had fun asking a mountain biker (who did the French downhill championships) to try to make the smartphone fall.
He failed :)
Sorry, your browser does not support this video. Sorry, your browser does not support this video.
HANDLEBARS AND STEM
- A magnetic mount
- A weatherproof sleeve with central opening for wired headphones and charger
- A set of rubber bands (for handlebars of 30 to 50 mm diameter)
- A silicone strap (for handlebars up to 30 mm in diameter)
- A Shapeheart carrying bag
iPhone 14 bicycle
Pocket size xl. Used on size 32.4 handlebars. Gravel outings 80% roads and 20% trails. Corresponds exactly to the description, the pro attachment is very good. Perfect phone retention. Used in pouring rain for 30 minutes and the phone was neither wet nor damp, even without the mudguard. The touchscreen was still usable, and the magnet held very well. I'm very happy with my purchase, even though I had my doubts. Well done
Velo
The clear plastic of the pouch is dirty, as if it had already been used. The 2 elastic bands supplied are too small to fit on the stem. Obliged to install base on bike handlebars.
Good quality magnet
Universal sleeve
Compatible with your smartphone
M / XL / 2XL
WEATHERPROOF
Choose the sleeve best suited to your phone from our 3 sizes for an optimal fit.
Measure the height of your phone with the shell or search from our list below (advice given with the shell).