Smartphone : Iphone
Operating system: iOs 11
Application: Runkeeper
Problem: Pair your heart rate sensor with Bluetooth Low Energy (or Bluetooth Smart) with your Runkeeper app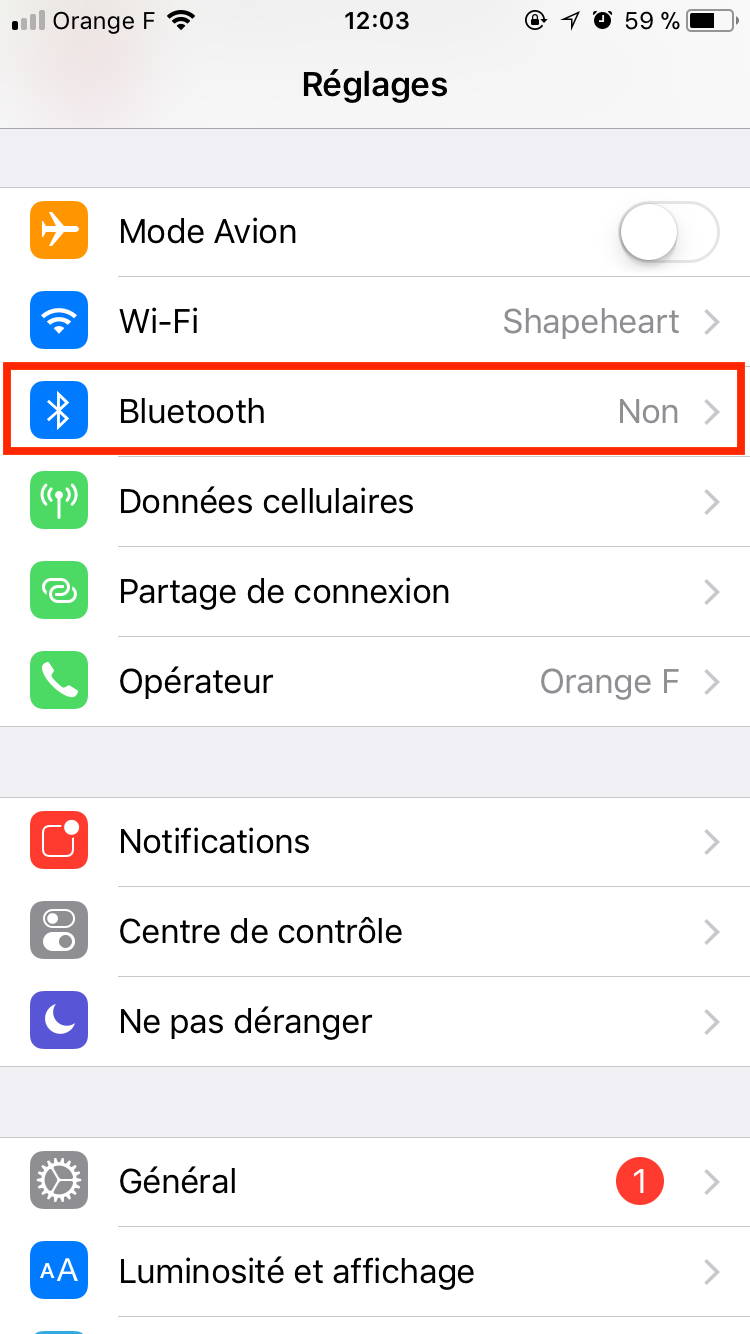 ---
Start by opening the settings of your iPhone and select the bluetooth.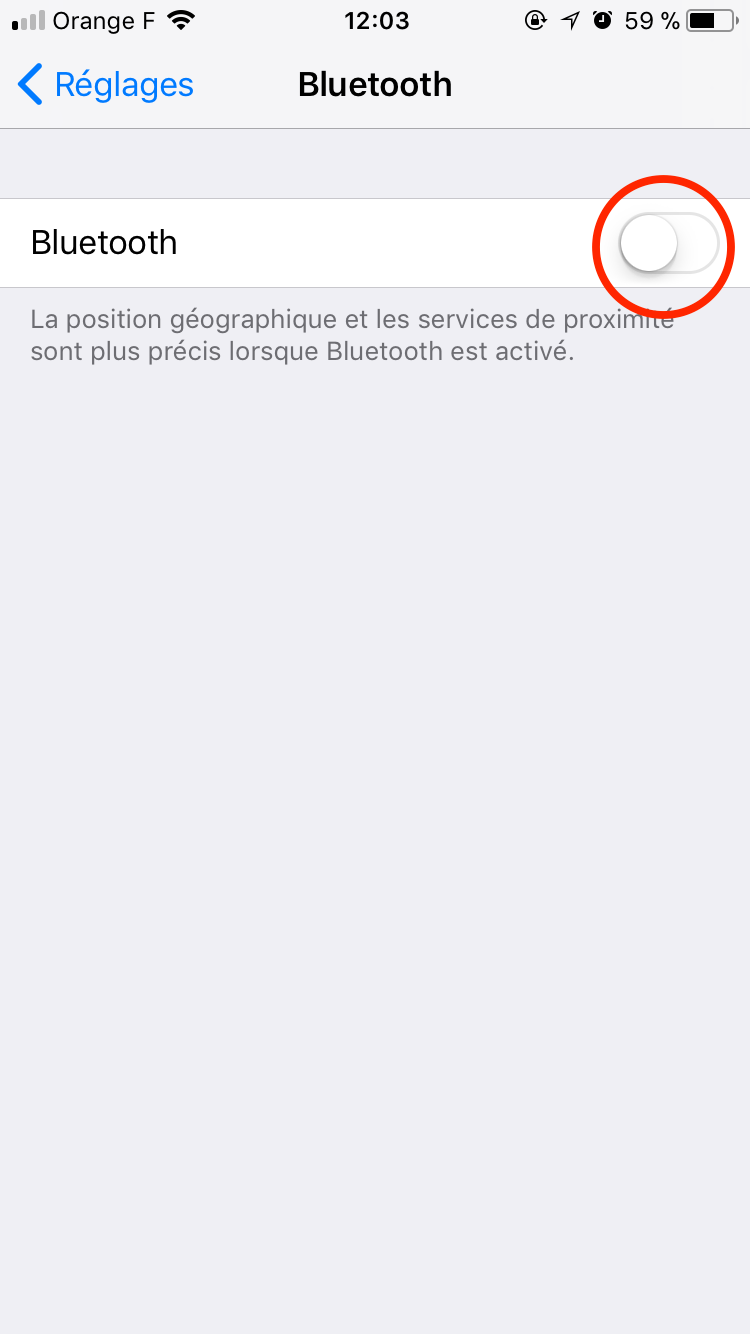 ---
First of all, activate your Bluetooth to allow the sensor to be detected by your Iphone.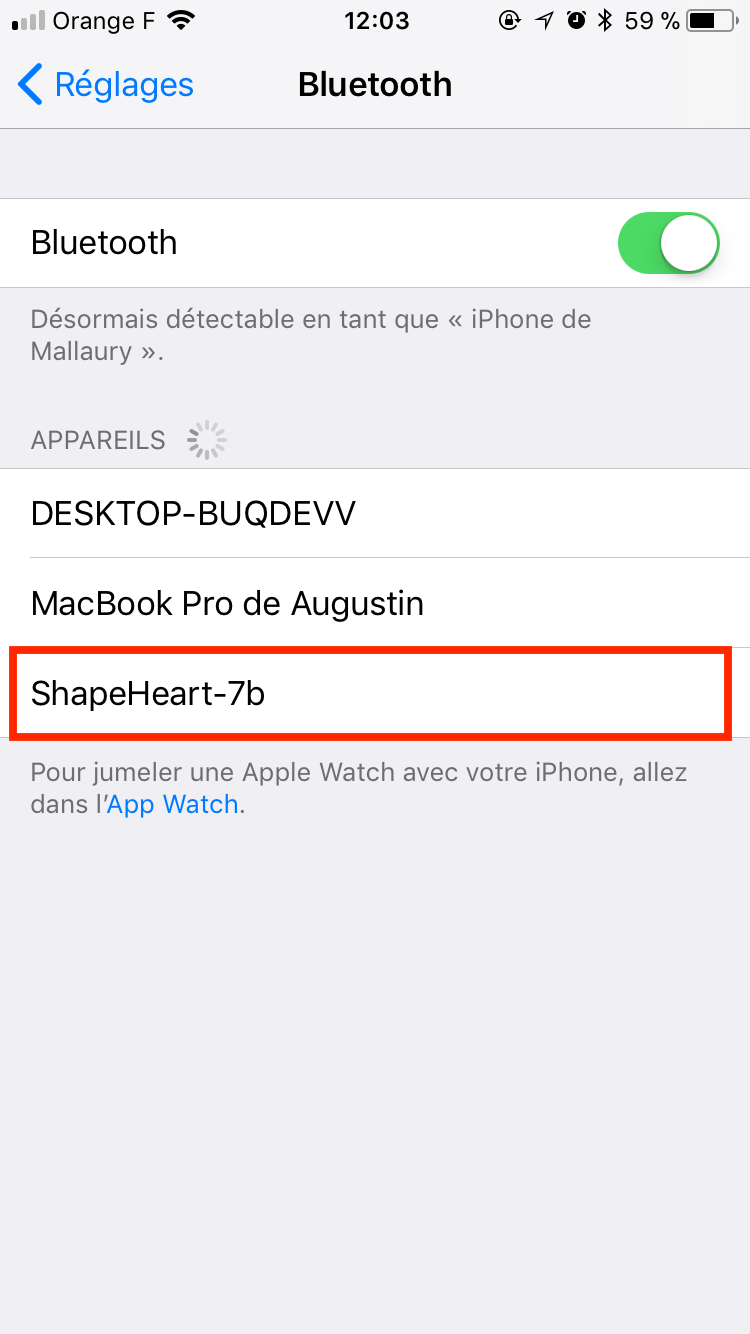 ---
Once your Bluetooth is activated, your Shapeheart sensor appears in the detected devices. Select it to pair it with your iPhone.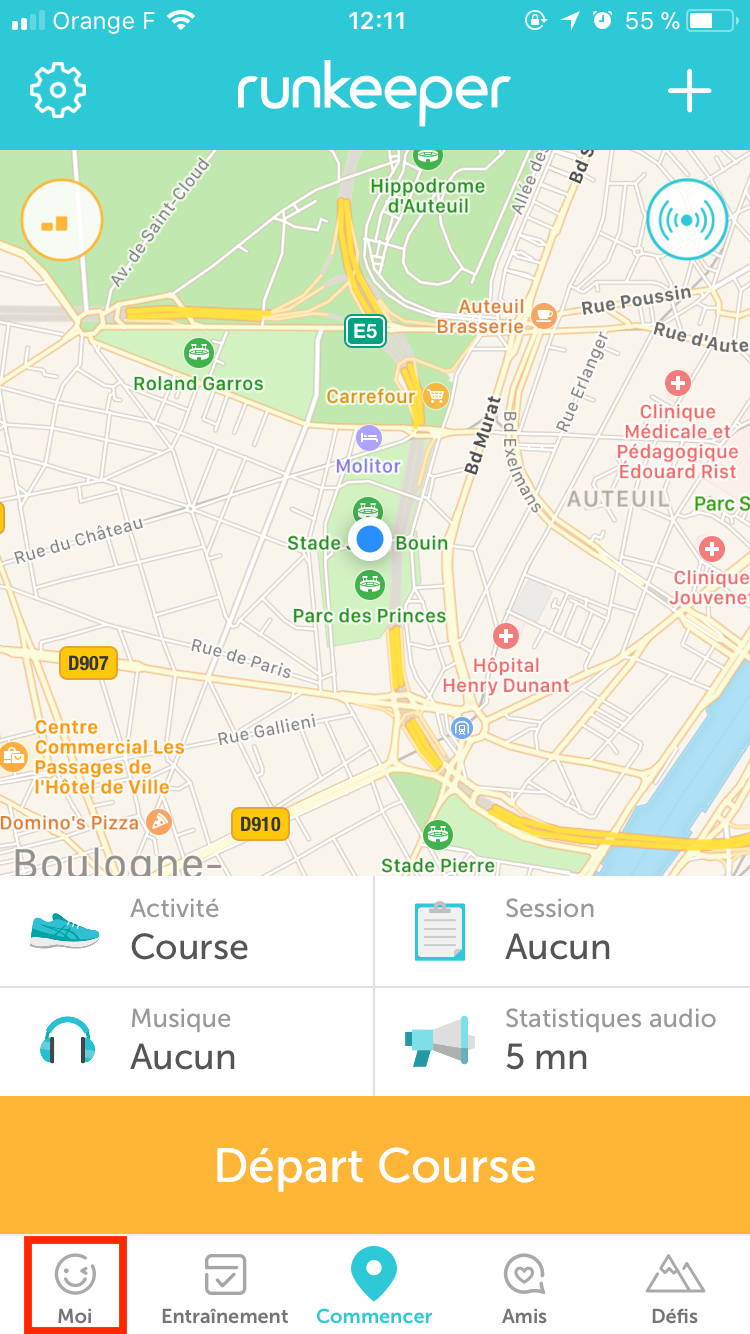 ---
Then open your Runkeeper application from your main menu and follow the instructions below.
At the bottom left, select the "me" icon.
---
Then at the top right, the application settings.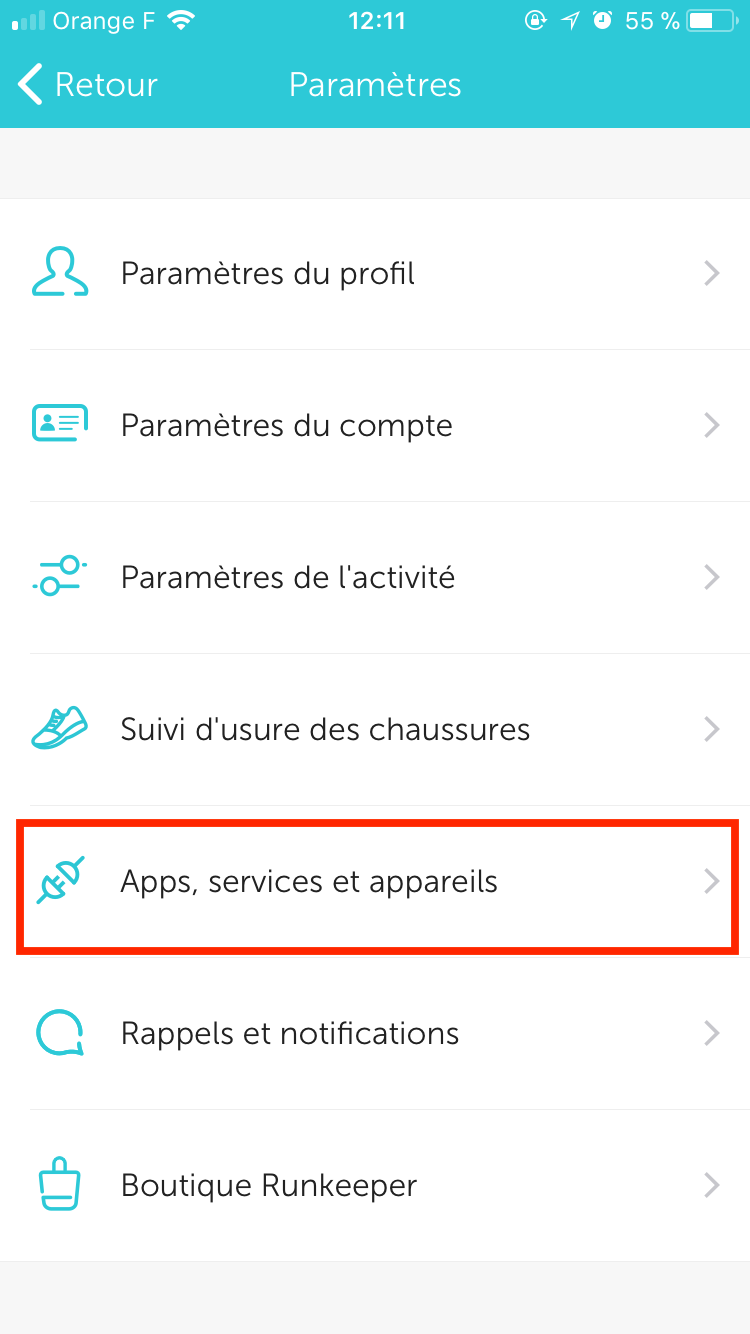 ---
In these parameters, go to the "Apps, services and devices" module.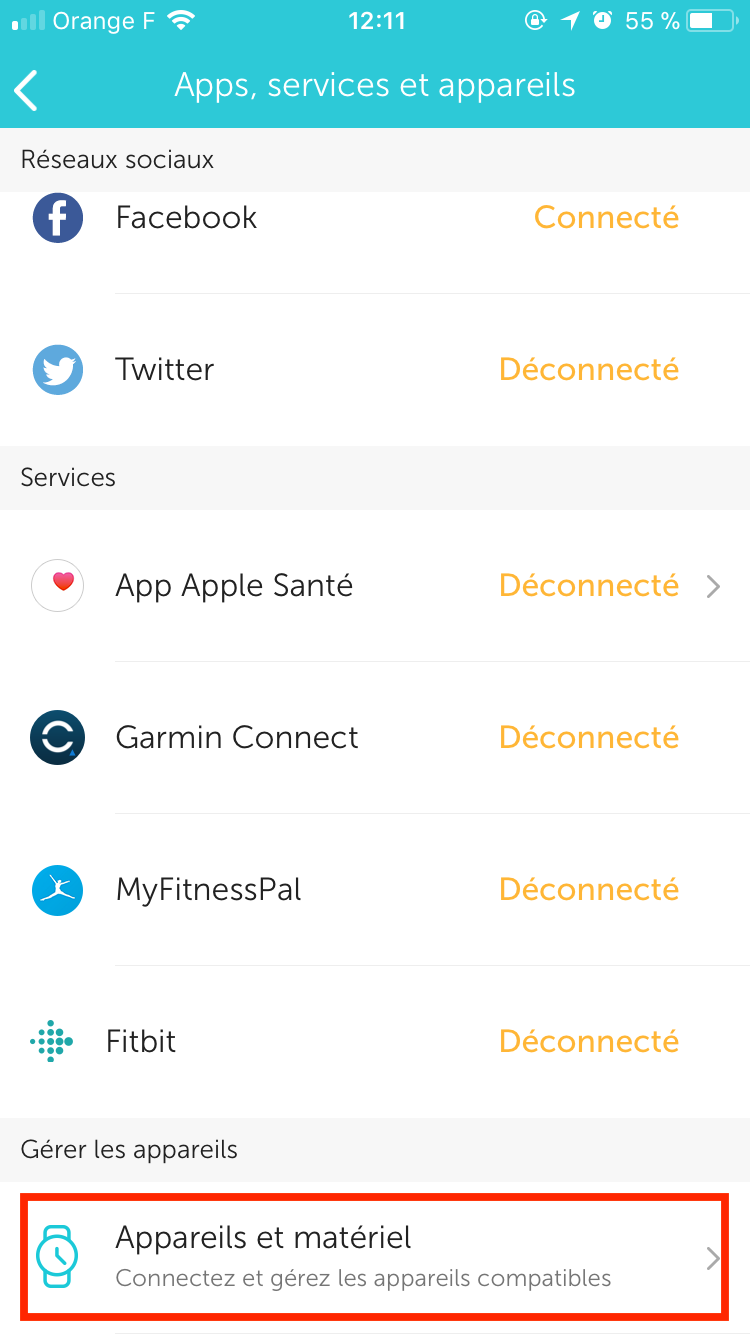 ---
Then in "Manage devices" and select the "Cardiac Monitor".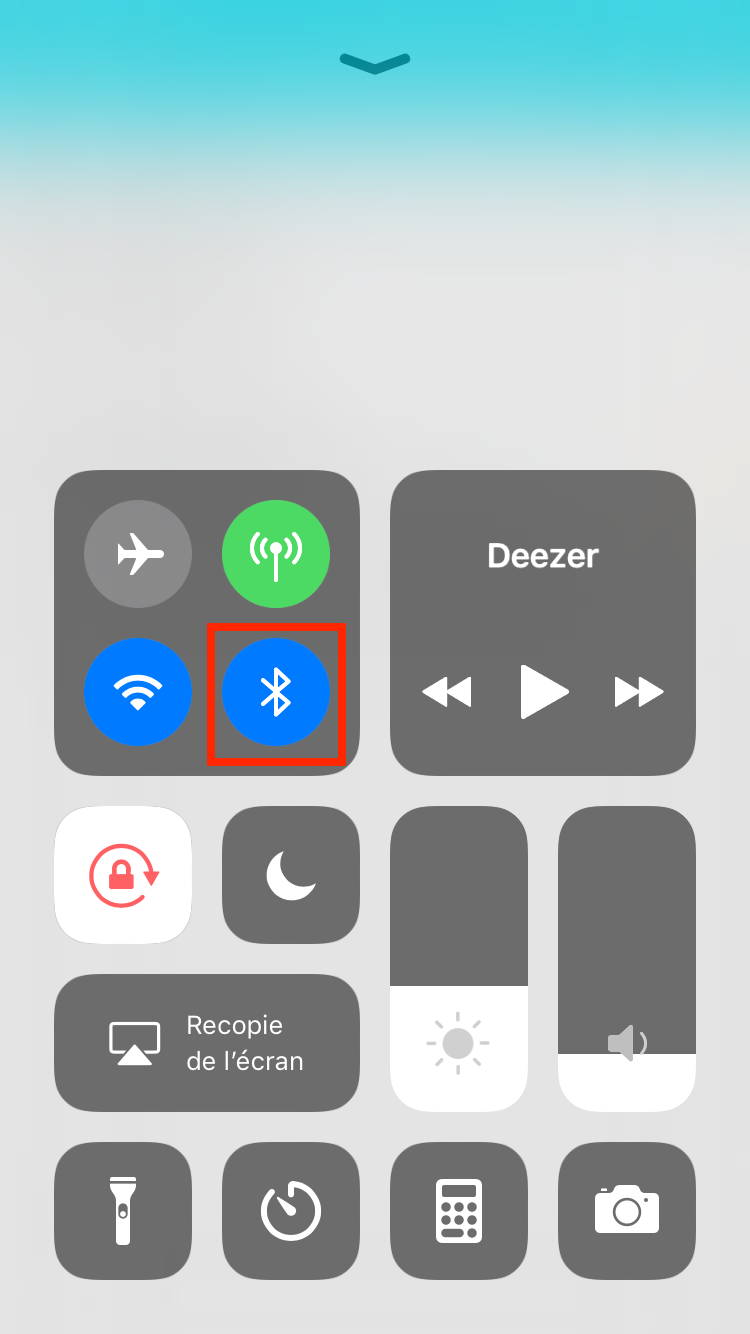 ---
While Runkeeper searches for the monitor, reactivate your Bluetooth. The Shapeheart sensor flashes blue on one side and flashes green on the other side when paired with the application.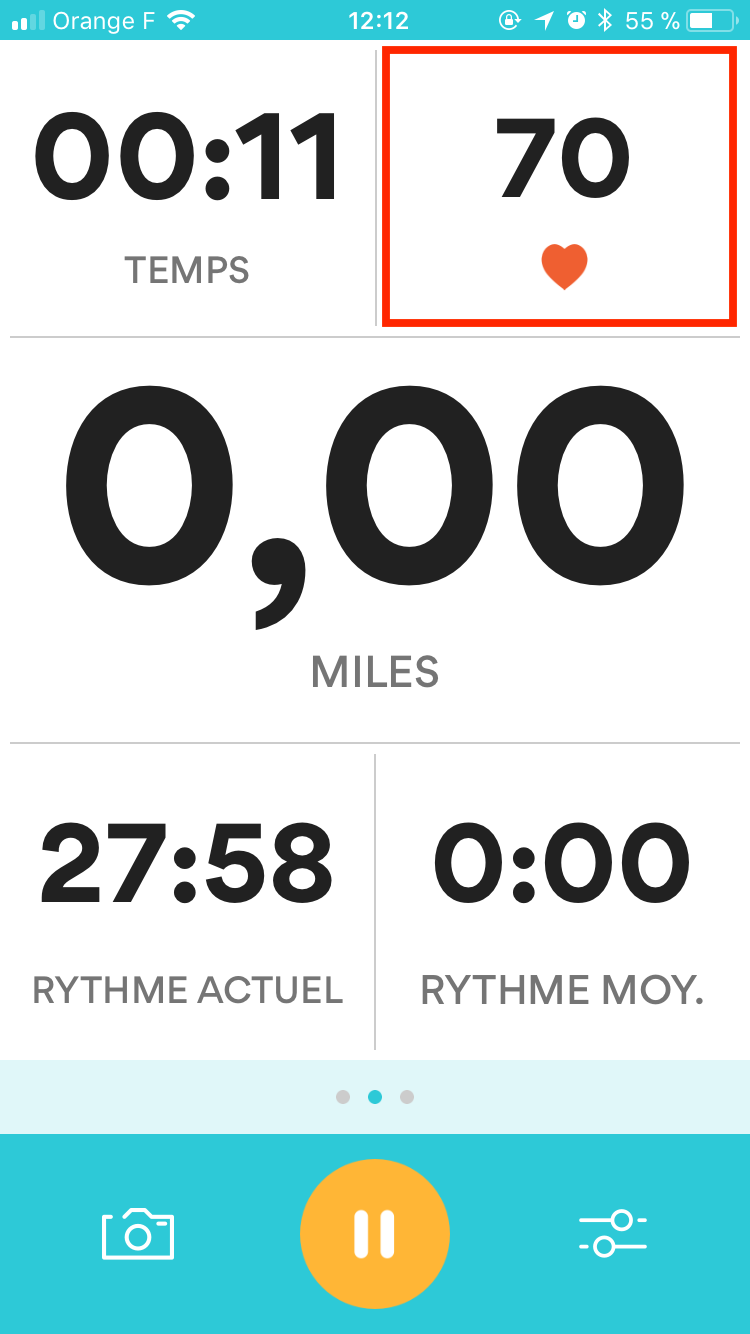 ---
To display your heart rate on Runkeeper, start a run and press and hold one of the squares displaying data, change to heart rate.
Best bicycle shops in Brooklyn
Events and entertainments
Warehouse "Pedals & Chains